On November 3, Westby Area School District Residents will have the opportunity to vote on two referendum questions:

Operational Referendum: Question 1 asks for authorization to exceed the revenue limit by $1,200,000, $1,500,000, and $1,800,000 over a three-year period beginning with the 2021-22 school year to sustain the educational programs and to operate the district. This question renews the 2018 operational referendum, which expires after the 2020-21 school year.

Capital Referendum: Question 2 asks for authorization to borrow $11,950,000 for safety, security, and site improvements, including secure entrances; ADA accessibility updates; building infrastructure and capital maintenance improvements; renovations for career and technical education; and an addition and renovation of the greenhouse at Westby Area High School.

Tax Impact: If both referendum questions pass, the projected mill rate for school taxes would remain at or near $10.90 per $1,000 of equalized property value.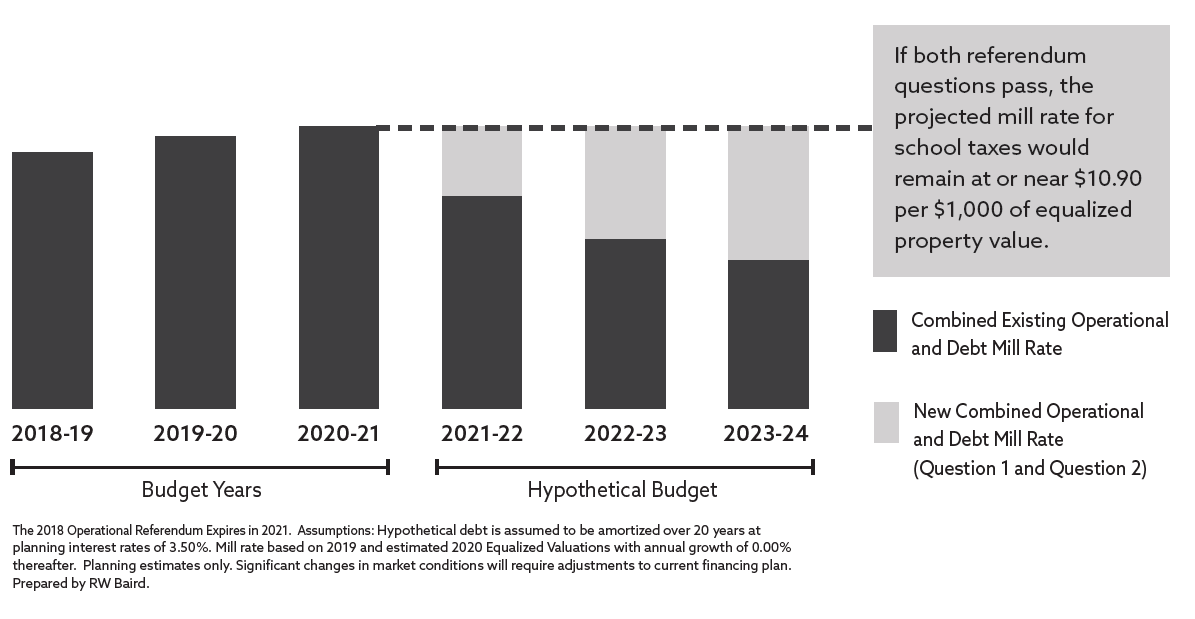 We considered suspending our facilities planning efforts because of the pandemic. However, we are bringing two referendum questions to the community at this time for the following reasons:
2018 operational referendum expires after the 2020-21 school year

Previous budget limitations have delayed many facility and educational needs

Historically low interest rates for borrowing gives us an opportunity to reduce the overall cost to taxpayers

Renewed ability to invest in proposed projects due to the district's early repayment of existing debt

District-wide community support shown through our March 2020 survey:

71% of all resident respondents would support an operational referendum to maintain current programs and services

70% of all resident respondents would support a capital referendum for the recommended projects
Safety & Security Enhancements

Infrastructure Upgrades

Educational Space Updates

Site Improvements
Enhance secure entries at each school building to better control and monitor visitor access.

Upgrade inefficient building systems (plumbing, heating and ventilation, electrical) that have exceeded their useful life, and replace aging roof sections.

Update high school Family & Consumer Science and Career & Technical Education spaces; expand and renovate the existing greenhouse to better support curriculum

Improve site traffic flow, including designated drop-off/pick-up lanes at the high school; increase number of parking spaces; and address stormwater challenges.