The 3/23 softball game vs. Cashton has been cancelled. There will be no reschedule date.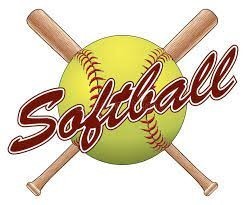 The American Red Cross Blood Drive is still on for today, Friday, March 10, 2023 9:00 am - 2:00 pm - Use either High School Entrance or the District Office Entrance

Today - Thursday, March 9, 2023 - WESTBY AREA SCHOOL DISTIRCT will be closing 2 hours early due to impending weather. NO 4K classes and all after school activities have been cancelled.

Congratulations to Jaxson Bell and Kai Kunbul! Their Viroqua Thunder Hockey team won the state championship this weekend! CONGRATULATIONS!

Monday - March 6, 2023 -- 2 hour delay means that Friday, May 5 will be a full school day.

March is ColoRectal Cancer Awareness Month: Screening is the No. 1 way to prevent or detect this disease early, when it's most treatable. With early detection, CRC has a 90% survival rate. When it comes to colorectal cancer, the most common symptom is no symptom. That's why colorectal cancer is called the silent killer. If you're 45 and at average risk, get screened! Colorectal cancer is the second most common cancer in the US among men and women combined.